The Foundation's instruments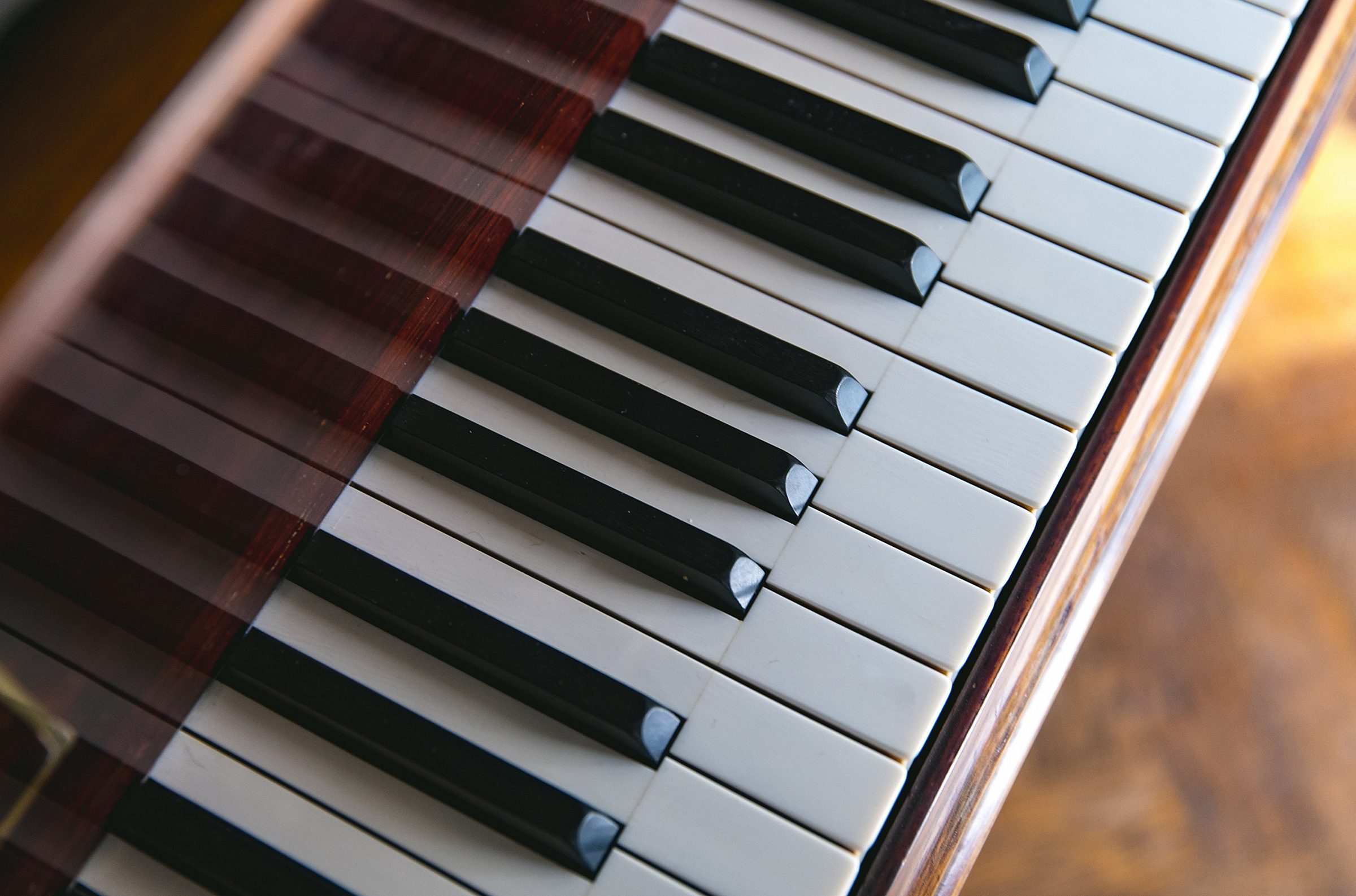 The Signe and Ane Gyllenberg Foundation owns a few musical instruments. Some are at the museum, and others held by musicians.
Bergonzi violin
The Foundation's violin was built by Carlo Bergonzi (1683–1747) in Cremona, Italy, in 1732. In the 17 and 1800s, Cremona was the central location for the building of top quality string instruments. The secret lay in the recipe of the varnish used and the care given to the choice of wood. Carlo Bergonzi was a student of Stradivarius, and the violins built by these two men are without doubt among the world's elite. The instruments are in great demand among musicians. The Foundation bought the violin from Paavo Berglund, who wanted the violin to remain in Finnish ownership. Before Berglund, the violin was owned by Isaac Stern.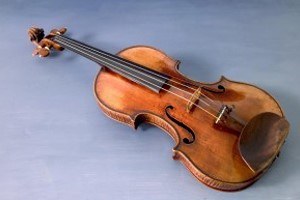 The Bergonzi violin is currently held by Minna Pensola. For more information go to www.minnapensola.fi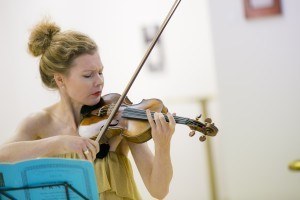 Rombach violin
The Foundation commissioned a copy of the Bergonzi violin in 2008. It was built in Vienna by Johann Rombach and Masayuki Komatsu and is currently in the hands of the Sibelius Academy, which can loan it to students in need of an instrument. The current holder of the violin is Yonatan Quemado.
Signe's grand piano
Music was always played in the home of the Gyllenbergs. Signe Gyllenberg's grand piano has been restored and stands in a place of honour in the living room of Villa Gyllenberg.
Steinway grand piano
In 1998 the gallery bought a white Steinway grand piano. The first concert in which it was used was given by Eva Ollikainen, and thereafter it has been played by such pianists as Gergely Bogányi, Robert Wells, Antti Siirala, Erik T. Tawaststjerna, Gustav Djupsjöbacka, and Leif Segerstam. It was given a complete renovation in 2013.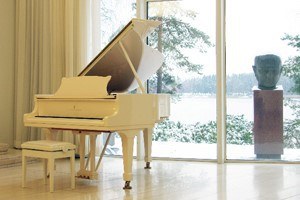 Harp
The Salvi Iris Gold harp was bought in 2001. Harpist Marjatta Haahti recommended the harp for classical concerts at the gallery because, in her opinion, it best suited the acoustics and atmosphere there. It has been played by Riitta Paavola, Lily-Marlene Puusepp, Päivi Viitanen, and Saija Lahtinen, among others. On the 1st of October 2015, the harp was loaned to the Sibelius Academy. The person using it will be chosen annually, the harp is currently held by Bengi Canatan.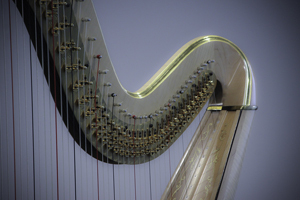 Harpsichord
The Foundation's family of instruments grew in 2002 when it purchased a double manual harpsichord made by the J.C. Neupert company. The harpsichord is loaned to the Sibelius Academy, where it is either loaned to students in need of a rehearsal instrument, or used at rehearsals and concerts at the Music House.